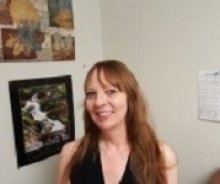 To Membership,
I have been teaching at RTC for 3 years in the Central Service Technician Program, and also on development of new curriculum for the Central Serve Tech program.
I am employed at Swedish Hospital, Issaquah location where I have been for 7 plus years as a Surgical Tech and Sterile Processing Technician.
I am currently working on my Bachelor's Degree in Health Informatics Management, and I hold certifications in Central Processing, Surgical Technology and Comptia+ Project Management.
I am asking for your vote for the Adjunct faculty position for our RFT Union.
Thank You,
April Morris