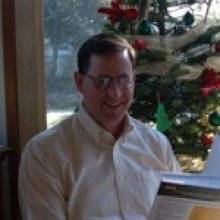 After graduating from West Virginia University (WVU) with a Forestry Resource Management bachelor's, Larry spent 20 years in the U.S. Marine Corps as a Combat Engineer Officer. Since retiring in 1997 he has worked in facilities coordinating the design, construction, operations, maintenance and sustainability of educational environments.  He used his GI Bill to earn a Master's of Business Administration from Columbia College and a Master's in Adult and Higher Adult Education from Western Washington University (WWU).  Upon completion of his second Master's at WWU in 2009, Larry initiated his teaching career as an adjunct faculty teaching the following:
The "Energy Accounting" class in Edmonds Community College's Energy Management program.
Various "Facilities Management" classes in University of Washington's certificate programs.
The "Training Techniques" and the "Internship" classes in the combined Occupational Safety and Health eLeaning program shared by Pierce College and Edmonds Community College's.
"Safety Management" and "Material Handling & Facilities" Design" in Clover Park Technical College's Bachelor of Applied Science in Manufacturing Operations
In October 2015 Larry joined Renton Technical College (RTC) as a full time faculty member in the Construction Management program and will be the primary instructor for the "Leadership in the Trades" certificate program.  As an authorize Occupational Safety and Health Administration (OSHA) instructor, Larry has incorporated the OSHA 10 and OSHA 30 course work for Construction Safety as an optional component of the RTC's two construction safety classes.