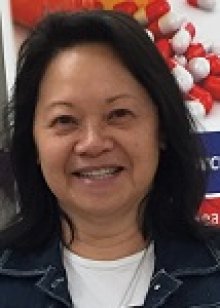 Hello RFT members, 

I truly believe my experience and efforts at RTC with teamwork, my collaboration with my outside memberships and the combination of working with diverse people will help me to represent all of us in this position.
I am very passionate about teaching, especially in the field as a pharmacy technician.  I genuinely care about the welfare of my students, as I teach my students, I too am rewarded and learn from them.
Experience.
·         Taught at propriety schools since 2008 and at RTC for the last 3 years, which I am extremely grateful to be working for a great school and is well-recognized in WA.
·         My current AAS degree is in Paralegal studies which I worked as a paralegal before teaching, and now I am working on my Professional Technical Teacher BAS Degree
·         I am WA licensed, nationally certified as a pharmacy technician and a certified sales professional.
·         As the pharmacy technician program director/instructor, I revamped the pharmacy technician program curriculum to meet the current industry standards, adding USP 797 which I am one out of 135 nationally certified IV instructors in the country.
·         I attended AFT's Fiscal Analysis training.
·         2015 Outstanding Employee of the Year
Memberships.
·         Active member of the Pharmacy Technician Education Council, Accreditation Council for Pharmacy Education, National Association of Pharmacy Technicians and American Society of Healthcare Pharmacists Association.
·         Council member on RTC's Equity, Diversity and Inclusion committee.
·         Current member of RTC's Labor & Management committee.
A few personal things about me, I was born in Honolulu, Hawaii.  I believe family, friends and faith are the most important parts of my life, together with unwinding anywhere near water, travelling and being a foodie.
 Thank you, 
Lynn-Dee Spencer