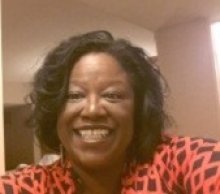 Dear Membership,
I have 18 years of service here at Renton Technical College. I worked as an Adjunct from 1998-2009, was offered a full-time tenure track position in Fall 2010 and fast tracked in 2012. I was proud to be nominated for Renton Chamber of Commerce's "Ahead of the Class Award" in 2012. In addition, I was the recipient of the Employee of the Quarter for January-March 2011 and the Exceptional Faculty Award in 2008. In 2011-2012 I co-chaired the Diversity and Equity Committee and was an active member on the Title III Grant Committee with Bonnie Berry (RTC grant writer). I have volunteered for the 2011 Presidential Dinner, and Culinary graduation and many RTC tabling events and outreach projects at Liberty Park, Renton, WA.  I have also completed several years of service on the EAC's campus BBQ's and assisted in planning In-Service days for Union membership (2015).
Currently as your VP of Membership, I have been involved in on campus events or membership concerns; such as
·        Adjunct Week 10/26 - 10/30/2015
·        Student Loan Forgiveness 10/29/2016
·        Worked with HR on long-time services awards to ensure they acknowledge one or more work days in calendar year equals one year of service, Nov-Dec 2015
·         Ensured that ABE faculty were paid for meetings
·        RFT Contract and Negotiations
I was elected in 2014 as AFT Vice President for Community & Technical Colleges in Washington State.
This role grants me the advantage of knowing and engaging with SBCTC Council members. I chair the AFT Monthly Council Meeting, and we work on topics such as:
·        New Allocation Models
·        State Budgets
·        Different Colleges Best Practices
·        State Wide Union Contracts
·        Contingent Faculty Committee
·        AFT Human Rights Committee
Membership, I am asking you to vote for me as your next RFT President, Local 3914, please.
In Solidarity,
Simone Terrell